Wilshire Corridor Lease Properties
The Wilshire Corridor is known as "the Millionaire Mile" surround by the "the golden triangle" (Beverly Hills, Bel Air and Holmby Hills). It close proximity to Century City, Beverly Hills & the Westside, make this location one that cannot be beat. The winding collection of high rise buildings boast incredible views in all directions. Many of these buildings have full amenities, including 24-hour valet and concierge service, swimming pool, spa, fitness center, conference rooms, entertainment lounge, and a few even have tennis facilities. Maids units can also be purchased in some of the buildings.
In the beginning, the wide boulevard, part of the 4,400 acres granted to Spanish soldier Don Maximo Alanis in the 1820s, was named for developer Henry Gaylord Wilshire, who arrived in 1884. By the 1920s, the Janss Investment Corp. began developing the area surrounding Wilshire Boulevard including Westwood Village, UCLA, Holmby Hills and the residential area to the south, then dubbed "Westwood Hills."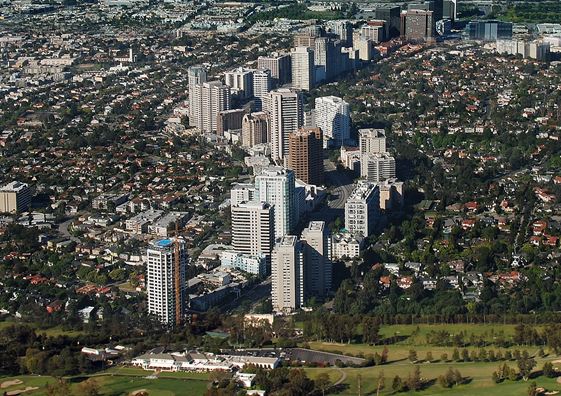 Wilshire Boulevard was lined, for the most part, by apartment buildings until the late 1960s, when the concept of condominium homes developed, spawning a host of building conversions. Once apartment conversion opportunities were exhausted, high-rises condos were built from scratch, some reaching up to 27 floors in height. The area became known as "the Wilshire Corridor" because the curving road and tall properties seem to carve a corridor through the Westwood area. More than 30 high-rise, multi-family buildings now line the stretch. Westwood and Century City have many new retail and housing developments in the works.
After the wave of apartment conversions in the late 1970s, demand fueled construction of high-rise condominium projects. Properties looming higher and higher along Wilshire Corridor created more traffic, noise and congestion for area residents. As a result, the Wilshire-Westwood Scenic Corridor Specific Plan was developed and took effect in February 1981. Covering multi-family properties on Wilshire Boulevard located between the Los Angeles Country Club at Comstock Avenue and Glendon Avenue to the west, the plan was implemented to help address such issues as development density, shadow impact and landscaping.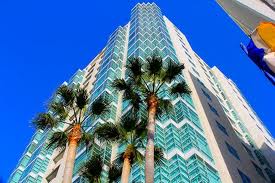 For first-time buyers and renters, the downside is the cost. Condominium association dues range from about $400 to over $4,000 a month, which is in addition to taxes, mortgage and insurance. Older Buildings have units selling for around $500,000.00 with units ranging from there upward of 3 million. Some newer projects usually start in the 2,000,000.00 range.
Rents start at about $1,000 for a 350-square-foot studio. Some units built before 1978 are subject to rent control under city of Los Angeles law.
To quickly search in a specific price or property category, please select one below;
Condo/TownHomes For Sale Condo/TownHomes For Lease
$0 - $499,999 $0 - $4,999
$500,000 - $749,999 $5,000 - $10,000
$750,000 - $999,999 $10,000 +
$1,000,000 - $2,000,000
$2,000,000 +
Preview all properties for lease below: Preview all properties for sale here: