Pico Neighborhood, Santa Monica
Before the 1960s, the Pico Neighborhood was much larger, but when the Santa Monica Freeway opened in the 1960s, it resulted in the destruction of many residences and the relocation of a large number of families. As Santa Monica's most affordable neighborhood, It's boundaries are Lincoln Blvd to the west, Centinela Ave to the east, Olympic Ave to the north and Pico Blvd to the south. The Santa Monica Freeway runs through the area with access near both Lincoln Boulevard and Olympic Blvd.
Santa Monica High School and Santa Monica College are both on Pico. Pico Blvd in Santa Monica has traffic lights at nearly every block, as well as local and middle class businesses.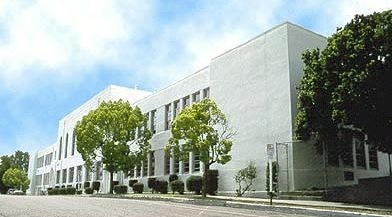 Santa Monica High School
Santa Monica College, located on Pico Blvd. between 14th and 20th Streets, is a major presence in the area. Apartment buildings and condos predominate, with condo prices typically ranging from the mid $400,000's to the mid $600,000's.
A few single-family homes can be found, particularly at the eastern end of the neighborhood, with prices ranging from around $700,000 to a little over $1,000,000.
Preview all properties for sale below: Preview all properties for lease here: Preview all income properties for sale here: